Western Chester County Chamber is here to guide businesses of all types in the navigation of reopening.  It is important for all of us to remain flexible and adaptable to new and evolving needs. Now is a good time to plan carefully and understand what may need to change about your business in the post-pandemic economy.
For assistance programs and grants please visit our Business Resources Page , this page also includes Business Guidance amidst COVID-19.
*The information provided on this website does not, and is not intended to, constitute legal or medical advice; all information, content, and materials on this site are for general informational purposes only. Information on this website may not constitute the most up-to-date information. This website contains links to third-party websites as a convenience to the reader, and those websites may contain inaccurate information.
UPDATE JULY 16, 2020
Governor Wolf Modifies Restrictions to Restaurants / Bars / Events 
Read the official order HERE
RESOURCES: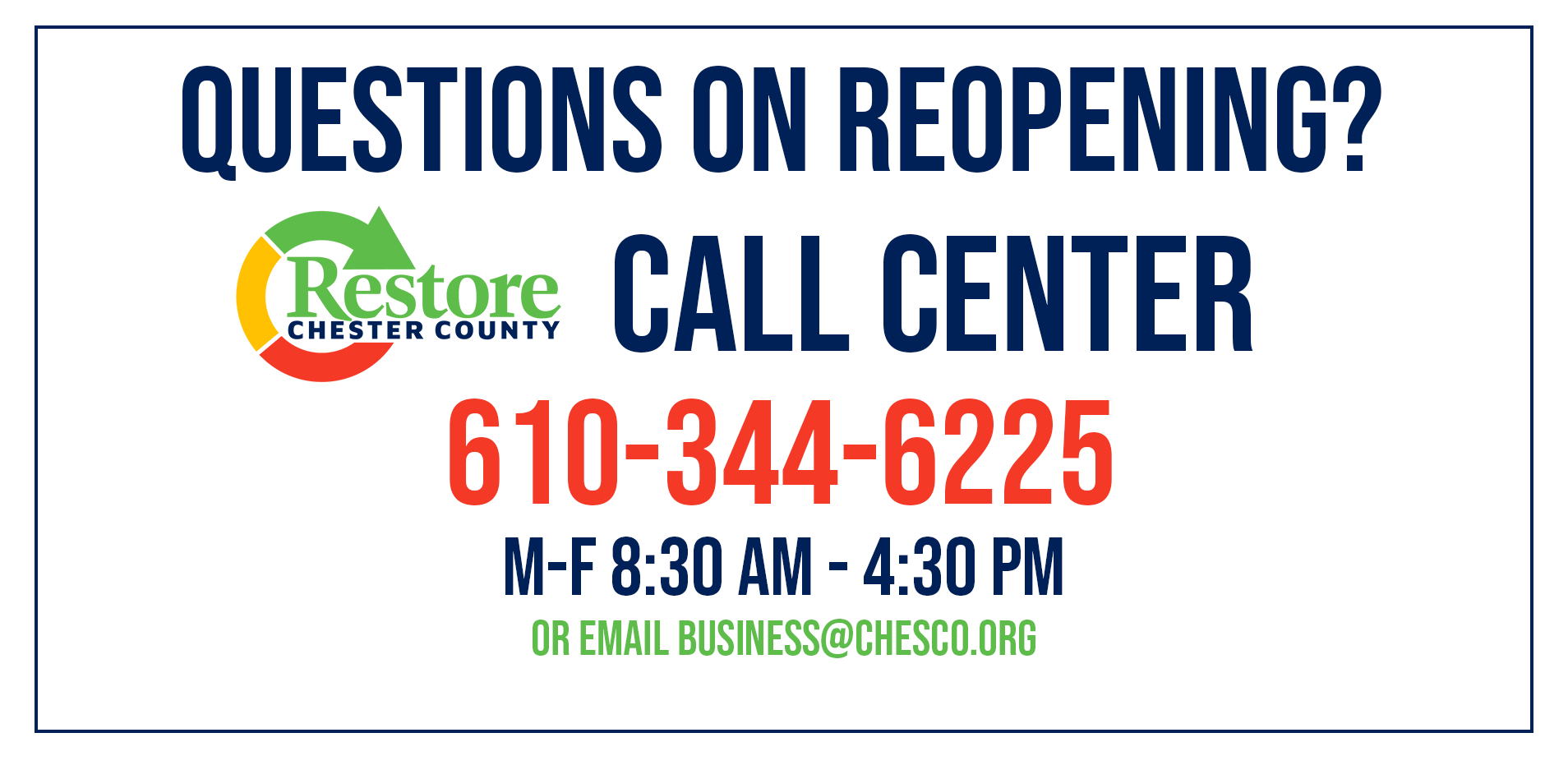 County officials have added a call center service for business and resident questions on reopening guidelines and practices.  The Restore Chester County call center number is 610-344-6225 and hours of operation are 8:30 a.m. to 4:30 p.m., Monday through Friday.  Messages left out-of-hours will receive a reply the next business day.  The "contact us" email option on the RestoreChesterCounty.org website remains operational for all questions, and is monitored seven days a week.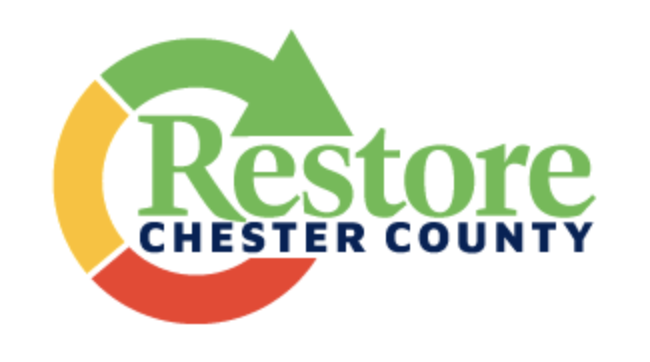 Business & Organization Reopening Toolkit
Guidance for Businesses Permitted to Operate 
Implementing a Return to Work Plan
OSHA Guidance on Preparing Workplaces
CDC's Decision Tree Guide to Re-Opening 
Safe Action For Employee Returns  
Stay up to date with Chester County Government's Business Resource Page: