This is a very challenging time for our community.
We at the WCCCC are doing everything we can in our power to provide resources and the most current and updated reports from our local and state officials, the Small Business Association and other important emergency response programs that can assist our businesses during this time. We are issuing resources on short-term business planning, health safety, and employee relations. Please continue to check back for our most updated information and resources. If you have questions or need guidance please contact Rachel@westernchestercounty.com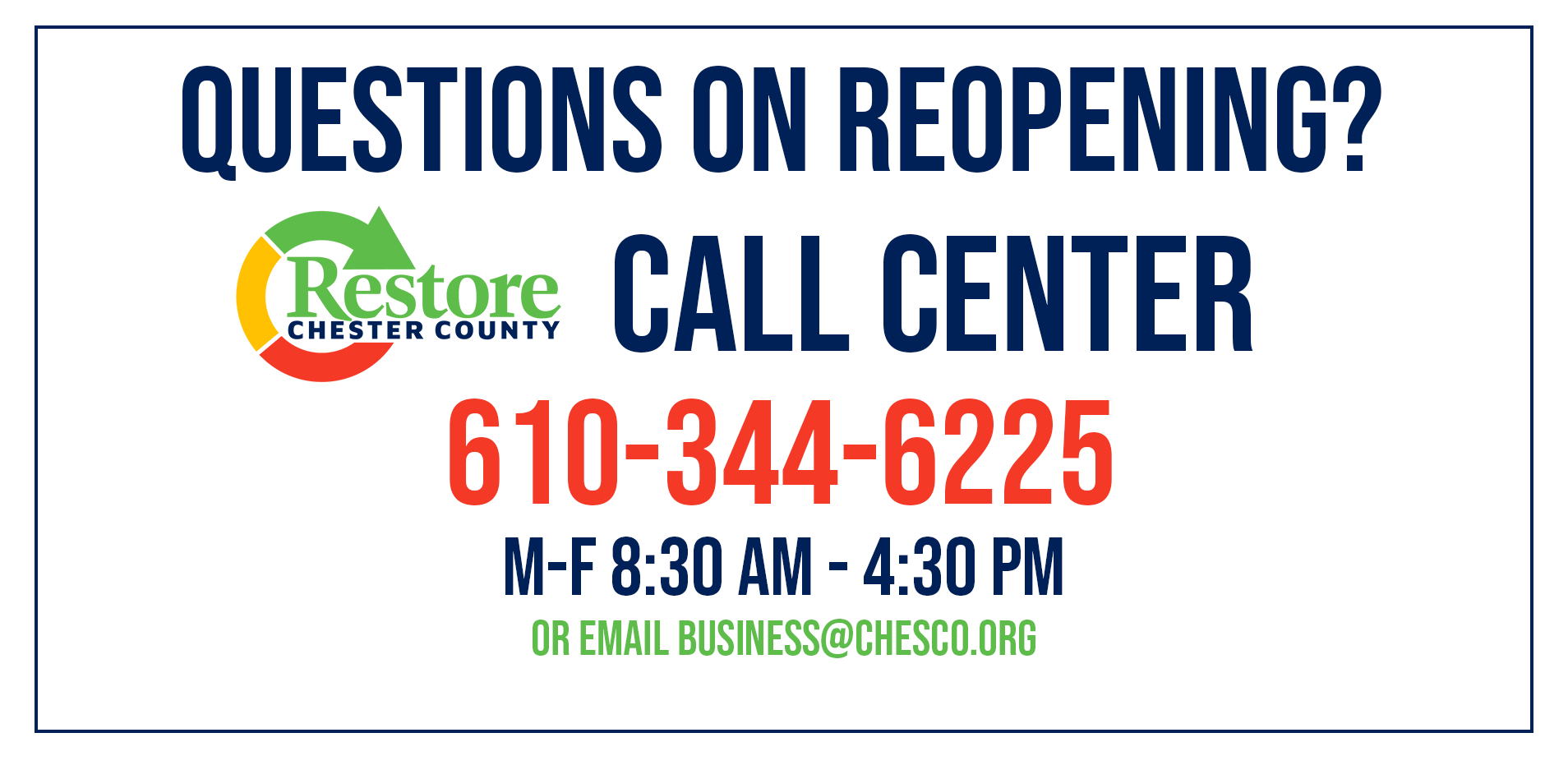 County officials have added a call center service for business and resident questions on reopening guidelines and practices.  The Restore Chester County call center number is 610-344-6225 and hours of operation are 8:30 a.m. to 4:30 p.m., Monday through Friday.  Messages left out-of-hours will receive a reply the next business day.  The "contact us" email option on the RestoreChesterCounty.org website remains operational for all questions, and is monitored seven days a week.
We encourage our Chamber members to join our WCCCC Facebook group to share concerns, support,  changes in service and general community engagement during this time.
The information provided on this website does not, and is not intended to, constitute legal or medical advice; all information, content, and materials on this site are for general informational purposes only. Information on this website may not constitute the most up-to-date information. This website contains links to third-party websites as a convenience to the reader, and those websites may contain inaccurate information.