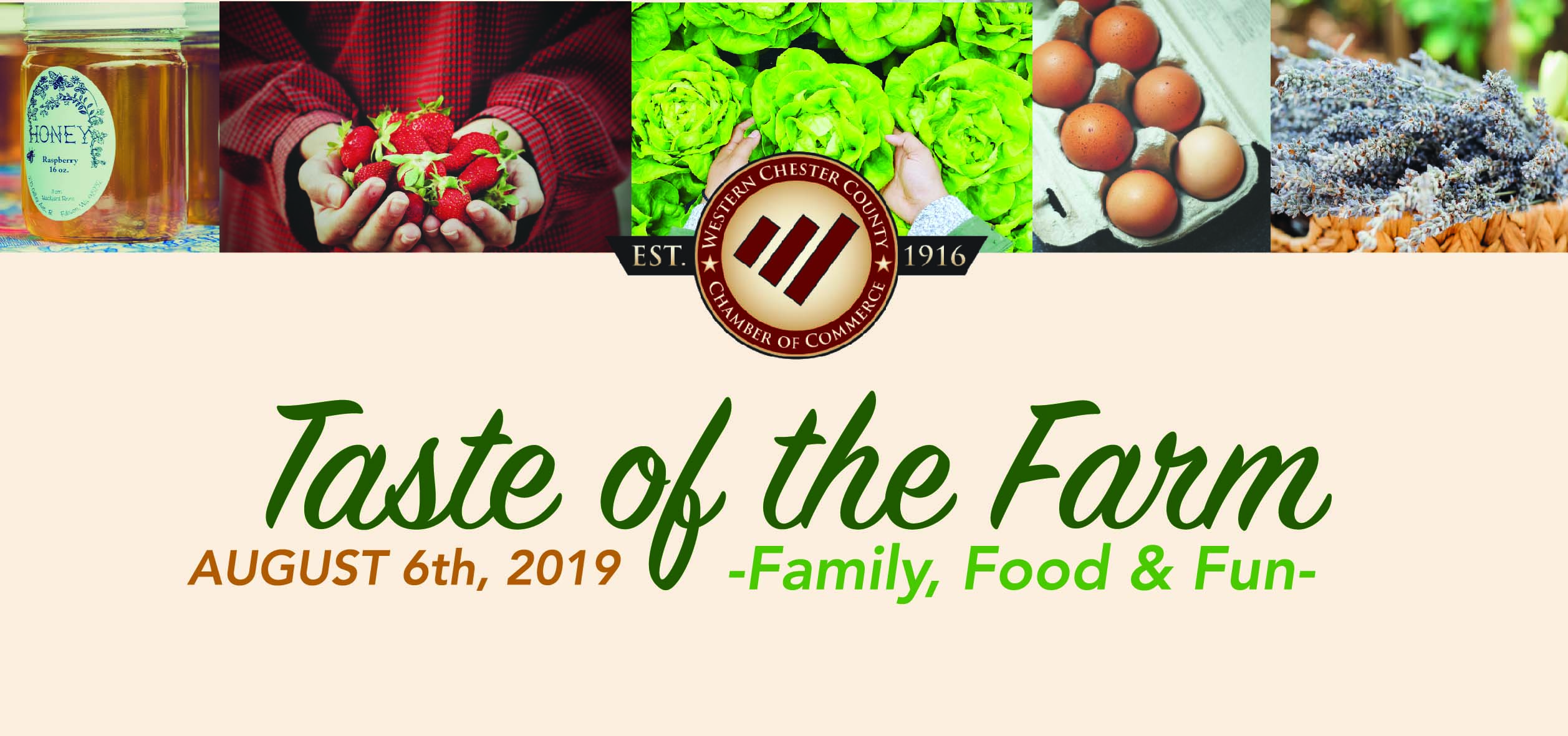 TASTE OF THE FARM | AG VENDOR REGISTRATION FORM
The Western Chester County Chamber invites farms and restaurants to our annual agricultural event.
Local farm products will be for sale and tastings. You can exhibit and either offer tastings and/or sell your products.
*No fee for exhibiting. We provide the table and chairs. Exhibitors must unload at the back of the building and then move their cars to the parking lot.
Please be set up by 4:10pm and stay until the event is over at 7:30pm.